Apple has created the Apple Face Mask and the Apple ClearMask, and is gearing up to distribute them to employees to help protect against exposure to the coronavirus.
The masks are the first developed by the Cupertino-based company, designed for staff at both its corporate offices and retail stores. The masks were designed by Apple Engineering and Industrial Design teams — the same people behind devices such as the iPhone and the iPad.
The Apple Face Mask is designed with three layers that filter incoming and outgoing particles. It can be washed and reused up to five times, Apple told employees. Apple will begin sending the Apple Face Mask to staff over the next two weeks.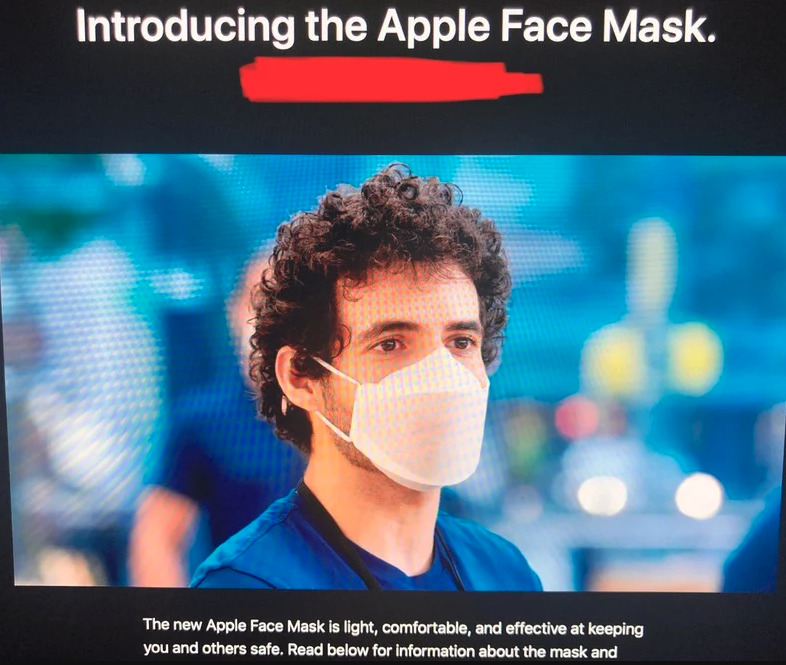 Image Credit: MacRumors
The ClearMask is the first FDA-cleared surgical mask that is completely transparent. It shows the full face, enabling better communication with those who are deaf or heard of hearing.
According to Bloomberg, Apple confirmed that the masks were entirely designed in-house and involved careful research to find the proper materials. Apple was also sure to source materials that would not harm medical-grade personal protective equipment manufacturers' supply chains.
Apple has previously designed a face shield made available to medical workers and sourced over 10 million masks for those in the U.S. during the beginning of the pandemic.