Touted as an alternative to AirPods Pro, Bose has officially opened preorders for their new QuietComfort Earbuds.
Bose QuietComfort Earbuds feature active noise canceling, which Bose claims helps uncover often missed details in music, such as "like the singer breathing between words or the snapping of fingers from deep in the audience."
They also feature a soft ear "nozzle," which is designed to seal the ear canal to help with passive noise cancellation and make lower frequencies more prominent.
Much like AirPods Pro, the Bose QuietComfort Earbuds allow users to select the level of noise cancelation they want. Additionally, the earbuds come with a full-transparency option, enabling the earbuds to pass sound directly through to the wearer's ear.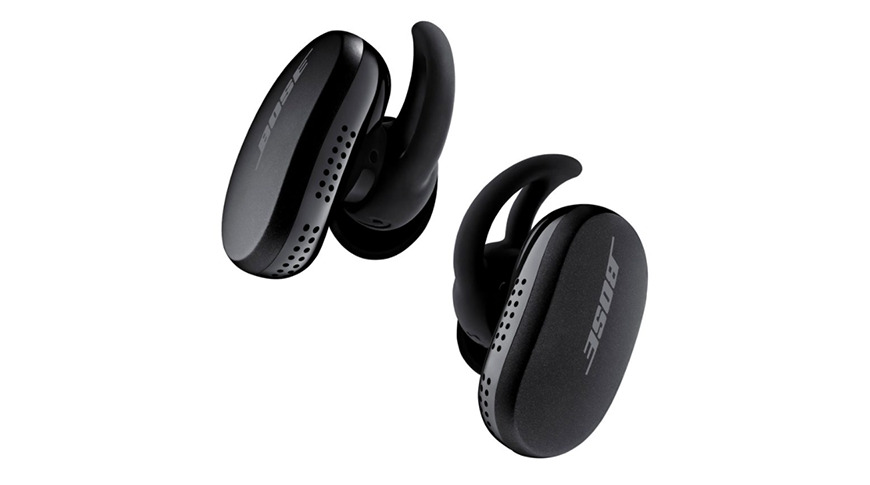 Bose also points out that the earbuds are great for phone calls as well. The right earbud features a specially designed microphone array that picks up the wearer's voice while minimizing the ambient noise around them.
The Bose QuietComfort Earbuds are IPX4-rated, making them sweat-proof and rain-proof, feature an intuitive touch interface, and get up to 6 hours of playtime on a single charge. The included Qi-enabled charging case will charge the earbuds up to two additional times, and a quick charge mode can offer two hours of listening time on a 15-minute charge.
Bose QuietComfort Earbuds are available to preorder now for $279.95 and are anticipated to begin shipping on September 29. They are available in Triple Black and Soapstone color options.
Bose's new earphones were accidentally leaked two days prior to the launch by Australian retailer Harvey Norman.