Turn learning core concepts of music composition into a seriously addictive game with Melodics.
So you've decided you wanted to learn how to make music with a midi-controller, but somehow you've never taught yourself how to play an instrument in your life. Don't worry — Melodics is here to gamify all the essential core concepts and teach you how to keep rhythm, play popular styles of drum beats, and even how to improvise like a pro.
What Melodics is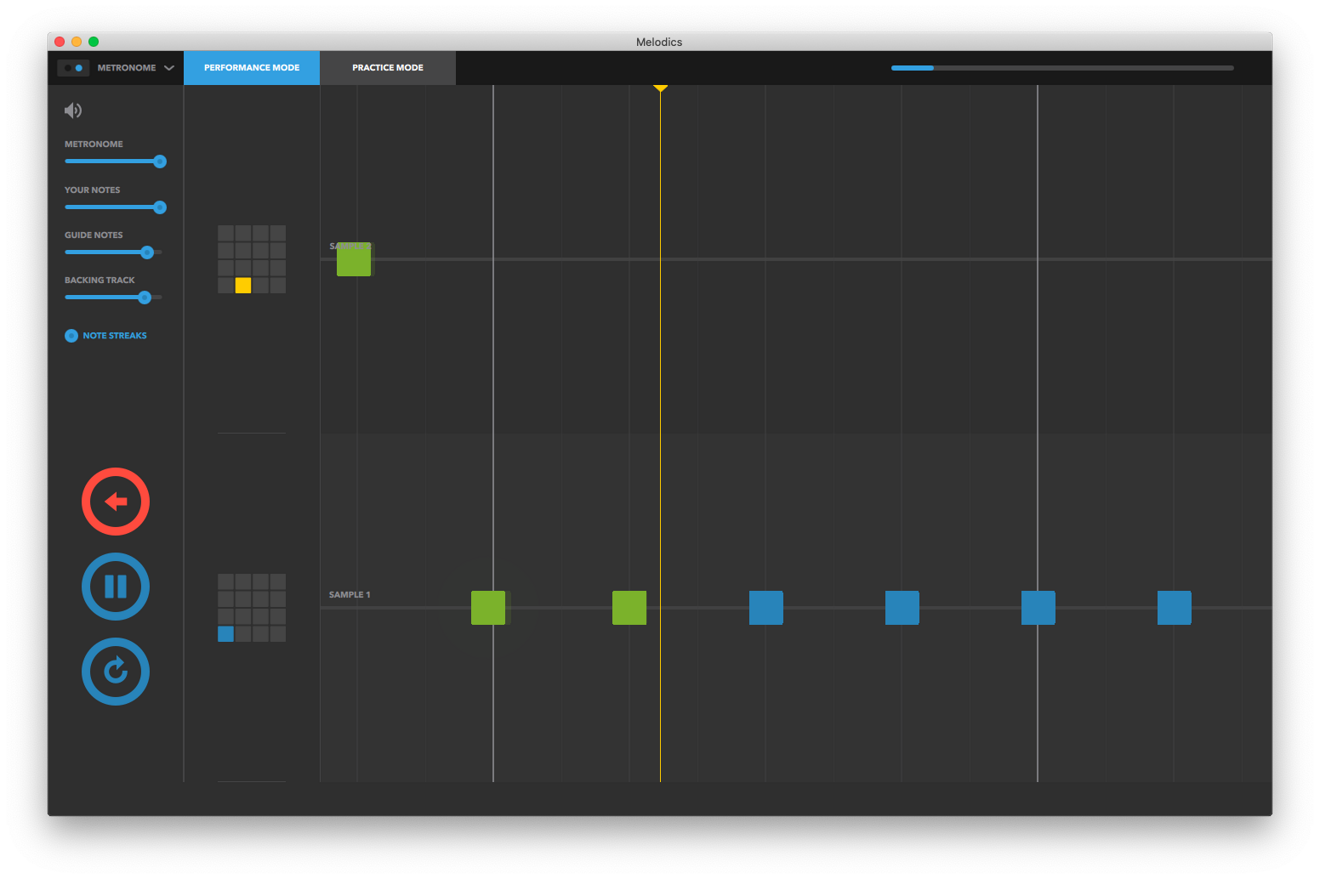 A lesson teaching a simple pattern
If you've ever played a rhythm game, like Dance Dance Revolution, Guitar Hero, or Rock Band, you'll already understand how Melodics works. When a note crosses the center line in training mode, you'll have to hit the corresponding button on your device at the right moment.
Hit it too early, and the block turns purple, but hit it too late and the block turns orange. If you hit it at the right time, you'll wind up with a green note — so, in short, get those greens!
Compatibility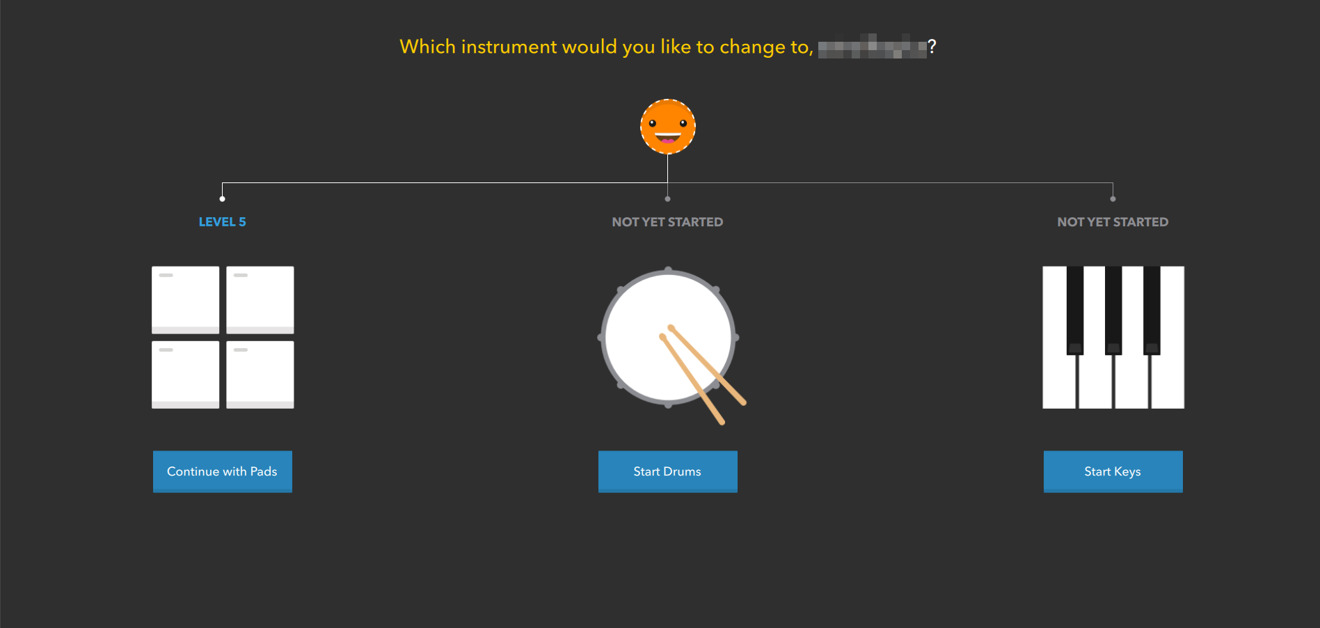 Melodics is compatible with plenty of midi controllers, including the Midi Fighter 3D, which is what we used. It's compatible with keyboard-style controllers as well, which means Melodics can be used to teach you the basics of piano playing, too.
As far as operating systems go, Melodics is available for both macOS and Windows. Catalina users can breathe easy— Melodics works on 64-bit systems as well.
What Melodics teaches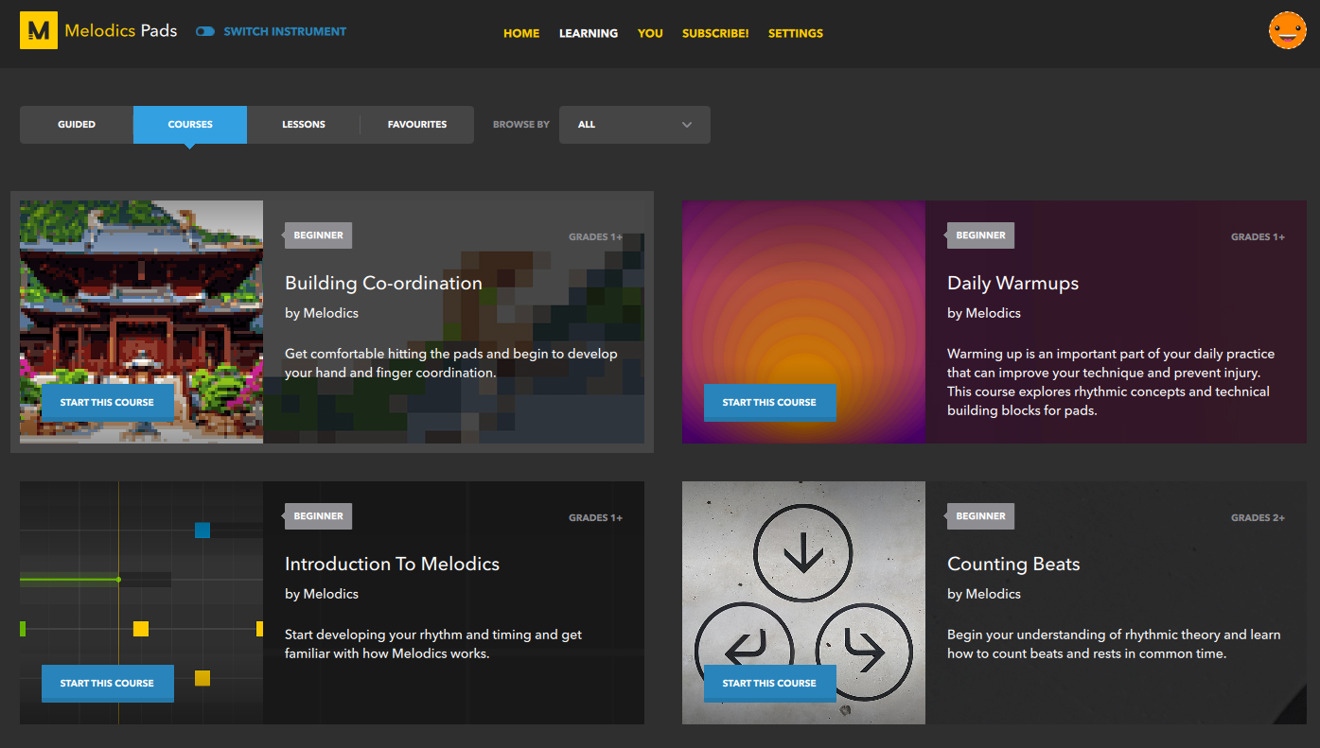 A sample of some of the lessons available for Melodics users
Melodics is designed to teach you several different things, depending on the device you pair it with.
If you're using a pad- or button-style midi controller, like a Midi Fighter or drum pad, Melodics can teach you how to interface with your device. If you're using a piano-style keyboard, Melodics will teach you how to position your hands to play music properly.
Regardless of which device you're using, it also teaches you the fundamentals of playing music. This includes teaching coordination, timing, syncopation, and composition.
It also shows you how to play groves, drum fills, and rudimentary beats that can be expanded upon.
How well it works
While your mileage may vary, if you're already familiar with Rockband or Guitar Hero, you'll probably take to Melodics with minimal effort.
We saw an immediate improvement in our ability to play the Midi Fighter, and with continued use, we have seen an overall improvement to our ability to keep rhythm.
Like all learning methods, it's heavily dependent on how much time you're willing to spend practicing. The more time you spend with it, the better you'll get.
Cost
Melodics is available for free, but not without its caveats. Only 60 lessons are free, and you get a maximum amount of 10 minutes of playtime per day.
While you could go quite far on just the free version, we recommend snagging the subscription version if you decide that the program is right for you.
When subscribed, you get unlimited playtime and access to all lessons — currently, there are over 800 — specialized courses, new content every week, and unique subscriber-only play modes.
The subscription model comes in two flavors: monthly, which costs $29.99 per month, and yearly, priced at $122.90 (roughly $12.50 per month.)
While this may seem steep when you compare it to something like a Netflix or Apple Music subscription, it's significantly cheaper than piano lessons. It's also one of the only methods that teach you how to play on a pad-style midi controller like the Midi Fighter.