Adding to its successful slate of childrens television, Apple TV+ has announced "Doug Unplugs" and "Stillwater," plus the return of Emmy-nominated #Ghostwriter.
Apple has announced two new additions to its lineup of children's shows on Apple TV+, as well as the return of existing favorites. The new series are both animated shows, based on bestselling children's books, and will premiere in November and December.
The first, beginning on November 13, is "Doug Unplugs," from DreamWorks Animation. Based on the series of books by Dan Yaccarino, Apple says that it's the story of "a young robot… who senses that there's more to life than just the facts."
"While other robots plug in for their daily download," continues Apple in a press release, "curious Doug unplugs and journeys into the human world."
Then "Stillwater," starting on December 4, is based on the "Zen Shorts" series of books from Scholastic. It's about two children — and a wise panda called Stillwater.
"Through his example, stories and gentle humor, Stillwater gives the children a deeper understanding of their feelings, as well as tools that help them face their own day-to-day challenges," says Apple.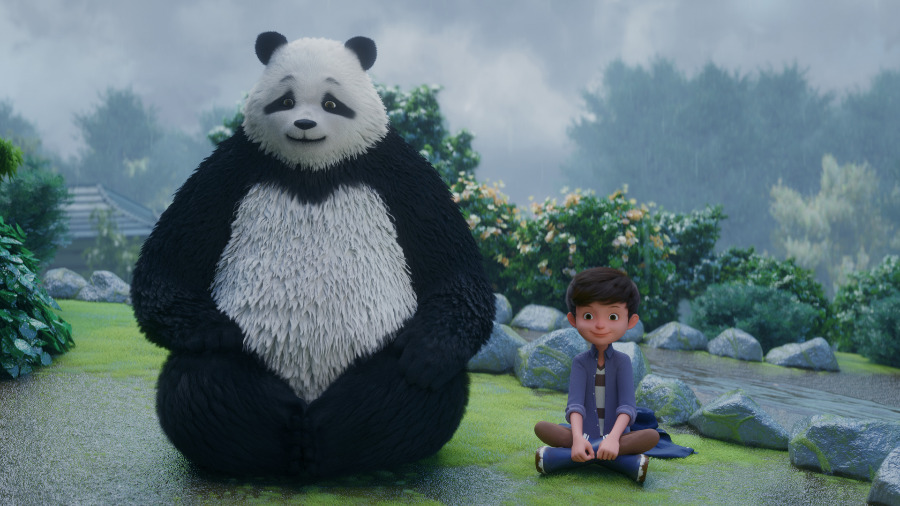 "Stillwater" premieres in December
In October, before either of the new shows starts, Apple TV+ is bringing back its most popular existing children's series. On October 9, "Ghostwriter" returns for a second season in its new form. A "reimagining" of the famous 1992 original, the Apple TV+ version of "Ghostwriter" earned Apple its first Daytime Emmy.
Then on October 16, the colorful "Helpsters" returns for its second run. "Helpsters" was one of the key shows promoted by Apple at its announcement of Apple TV+, and has since gone on to win both a Parents' Choice Gold Medal Award and a Common Sense Media Award for its educational lessons.