Apple has announced a new way to use Apple Cash in Apple Cash Family. Now kids and teens can use Apple Cash, perfect for those using Family Setup on an Apple Watch.
With the arrival of the new Apple Family Setup feature, parents can now set up Apple Cash for members of their family that are under 18 years old. This means that kids and teens can make purchases and receive money via iMessage. Currently, Apple Cash Family is only available in the United States.
Only the family organizer who set up Family Sharing for the family group will be able to set up Apple Cash Family. At least one member of the family group must be under 18 years old to use this program. Kids and teens will need a compatible iPhone, iPad, or Apple Watch with the latest version of iOS, iPadOS, or watchOS — so make sure their devices are kept current.
Provided you already have a Family Group set up, getting everything set up for Apple Cash Family is a quick process. Make sure you have both the family organizer's iPhone and the child's or teen's device.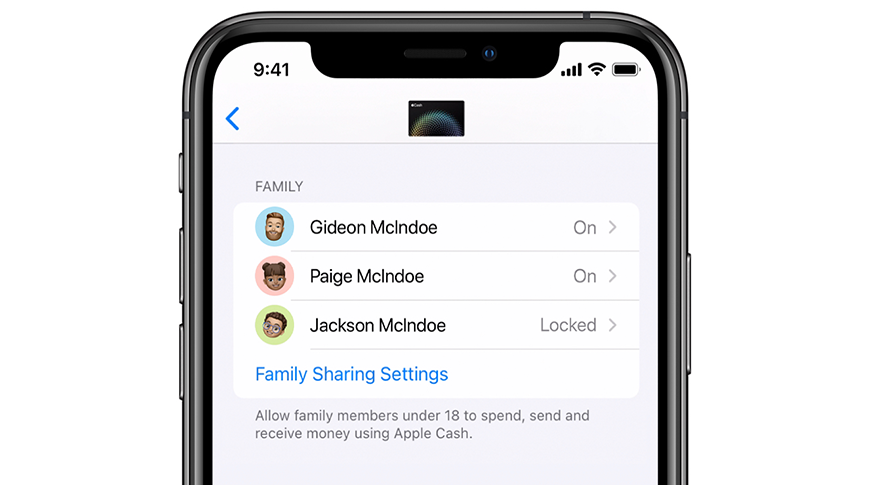 How to set up Apple Cash Family
On the family organizer's iPhone, open Settings
Tap your name
Tap Family Sharing
Tap Apple Cash
Tap Child or Teen
Tap Set Up Apple Cash
Follow the on-screen instructions
If you wish to view the transactions your child has made, it's easy, too.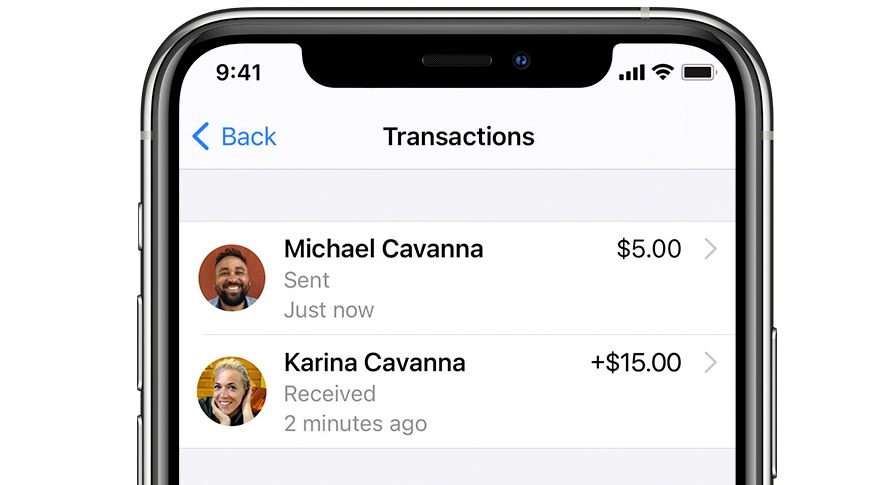 How to view your child's transactions in Apple Cash
On your iPhone, open Wallet
Tap the Apple Cash Card
Tap the "…" button
Scroll down and tap the child's name
Tap Transactions
If you haven't set up family sharing before, it's a relatively straightforward process. You'll need a few minutes to get everything set up before you can start adding family members.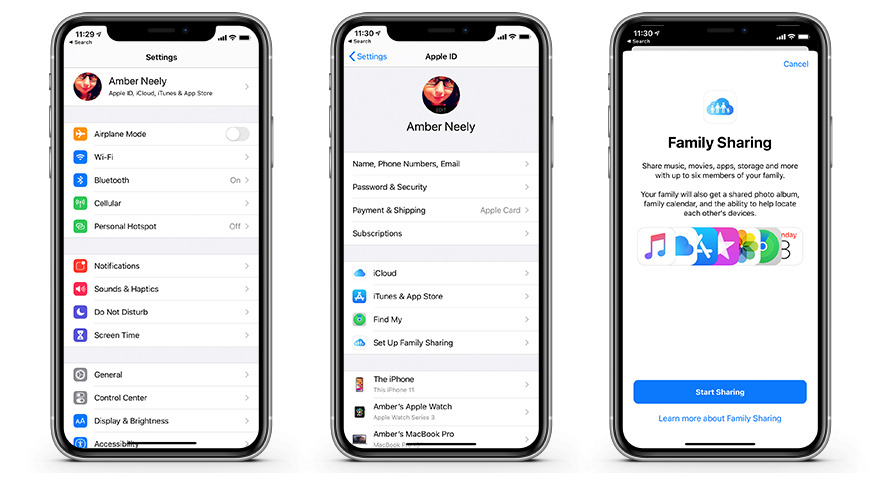 How to set up Family Sharing on an iPhone, iPad, or iPod touch
Tap Settings and then tap on your name.
Tap Set Up Family Sharing, which will walk you through the process of setting up Family Sharing.
How to set up Family Sharing on a Mac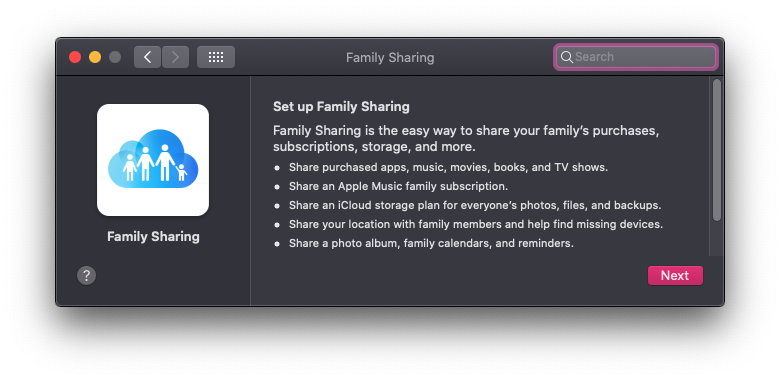 Click the Apple menu
If using Catalina, click System Preferences followed by Family Sharing.
If using macOS Mojave or earlier, click System Preferences, followed by iCloud
Follow the on-screen instructions to set up Family Sharing.
Now that you've got a family group set up, you'll need to add people to your Family Group to take advantage of Apple Cash Family. Here's how to do it:
How to invite people to join your Family Sharing group on an iPhone, iPad, or iPod touch
Head to Settings.
Tap your name, and then tap Family Sharing.
Tap Add Family Member.
Enter your family member's Apple ID email.
Choose whether you'd like to invite them via Messages, or if you'd like them to enter their ID and password from your device
Follow the on-screen instructions
How to invite people to join your Family Sharing group on macOS Catalina
Click on the Apple menu and then head to System Preferences.
Click Family Sharing
Click Add Family Member
Follow the on-screen instructions
How to invite people to join your Family Sharing group on macOS Mojave or earlier
Click Apple Menu and then iCloud
Click Manage Family
Click the add family member button and follow the on-screen instructions