The Curve Riser for iMac and Displays from Twelve South features a matte black finish and an integrated shelf to make your desk ergonomic and clean.
The Curve Riser is designed to compliment the Curve for MacBook. It elevates your monitor to nearly the same height and feature the same matte black finish.
The integrated shelf is built with airflow in mind to keep any additional components or accessories cooled, like an audio interface or Mac Mini. The shelf is 1.75-inches high so it fits anything more squat than that.
The stand is at a fixed height of 4.25-inches to bring the display to a comfortable viewing height.
Product Dimensions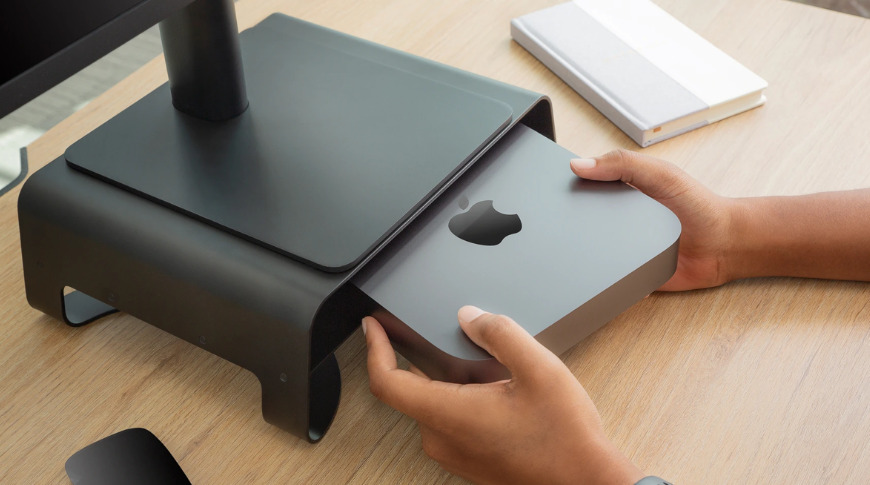 The Curve Riser can store anything, even a Mac mini
Height: 4.2 inches
Width: 12.52 inches
Depth: 9.65 inches
Weight: 3 pounds
Fits:
LG UltraFine 4K Display
LG UltraFine 5K Display
Any monitor with a 10-inch by 9.65-inch base or smaller
Where to buy
The Curve Riser iMac and display stand is available on Twelve South's website for $79.99.