The Nike Run Club app is being updated alongside the Apple Watch Series 6 launch with an exclusive new watch face, Twilight Mode, and a streaks function.
The Apple Watch Nike is a cross promoted specialized Apple Watch which comes with Nike Run Club pre-installed and has an exclusive Nike watch face. The latest update adds a new exclusive modular face and features for the brighter always-on display.
The new watch face is designed with a large clock and multiple complications. The Nike Run Club app offers complications like a quick start button, total monthly miles, and guided runs.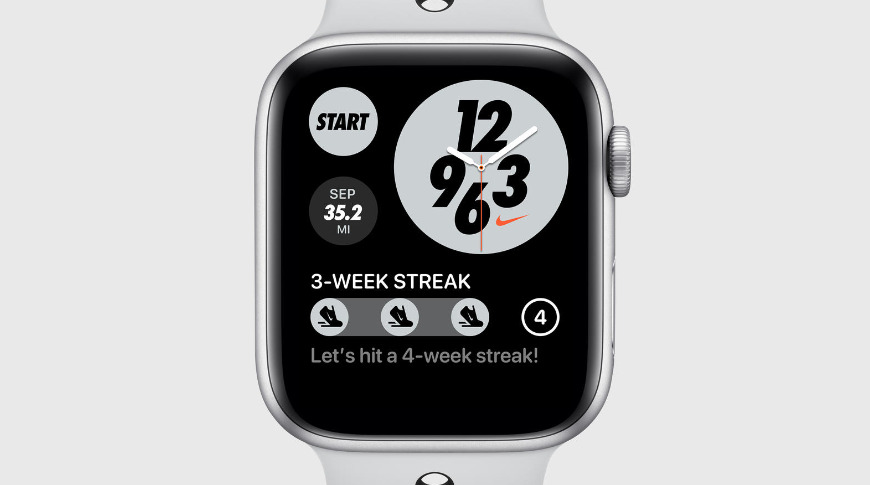 The new exclusive watch face for Nike Apple Watch
When a run is started new metrics appear on the watch face like average pace and cadence. If the ambient light sensor on the Apple Watch detects dim outdoor light it automatically switches to a "Twilight Mode" with brighter neon colors.
Outside of the watch face is a new feature called Streaks. If users get at least one run a week they will receive a streak badge. Each week runners keep the streak alive unlocks a new icon on the watch face.
Apple is shipping the latest Apple Watch and it can be ordered online or at select retailers. The Nike website will offer the Apple Watch Nike on its website starting October 14.