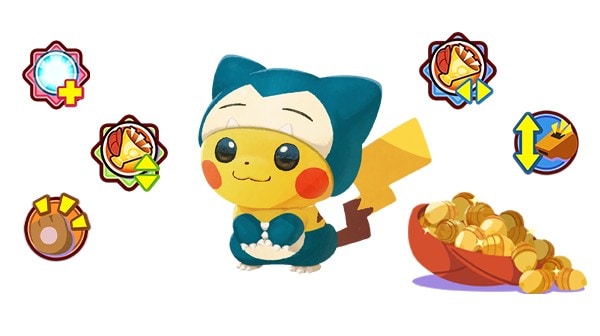 Poké-hit Pokémon Café Mix just got an update that will let you join other players to form teams, as well as get your hands (virtually, that is) on a range of items, including a Snorlax costume Pikachu.
The team feature lets you to share an ID with a buddy to hook up for special events. The teams you form can be both public and private. The feature promises to add a new dynamic to the popular food-serving game.
Pokémon Café Mix  proves popular on iOS
Pokémon Café Mix arrived in the App Store in June. In the game, the player runs a food joint visited by Pokémon. Fulfilling their orders means solving puzzles. Over time, you also expand your premises, making Pokémon Café Mix part restaurant sim, part puzzle game.
It is not a game that's going to keep you enthralled for hours at a time with a massively deep learning curve or anything like that. But it should appeal to anyone who enjoys a simple, pick-up-and-play puzzle game like Candy Crush or Two Dots from time to time. Judging by the fact that the game already drove more than 5 million downloads worldwide on iOS, Android and Nintendo Switch, that's seemingly a whole lot of people.
You can download the latest version of Pokémon Café Mix from the App Store today. Have you played it yet? Let us know your thoughts in the comments below.
Via: Touch Arcade