The Flash 2.0 USB-C Graphene 210W Power Bank is a unique and expensive charging solution that utilizes Panasonic graphene battery cells in a compact form factor.
This battery pack offers up to 100W output from a single port to efficiently charge even a 16-inch MacBook Pro. This power bank tries to stand out from the rest by using Panasonic graphene battery cells with multiple charging capabilities and an LED charge indicator.
Flash 2.0 Features and Design
The Flash 2.0 is a 20,000mAh battery pack with two USB-C ports, two USB-A ports, a wireless charging pad, and an LED indicator. It weighs only a pound and is relatively small despite all of the technologies packed inside.
This portable battery has a big footprint, at 5.7-inches by 3.2-inches and 1-inch thick. This isn't something you'll be buying to carry in your messenger bag, but rather have an entire pocket or pouch dedicated to it in a largish backpack.
You can get the Flash 2.0 in four colors— black, gray, yellow, and blue. The case material is a coated aluminum that blends well with the glass and plastic surfaces across the device.
The glass charging puck in the center has a lighting bolt with a color-matched coating. The display is a plastic cover over an LED numeric readout of the battery life.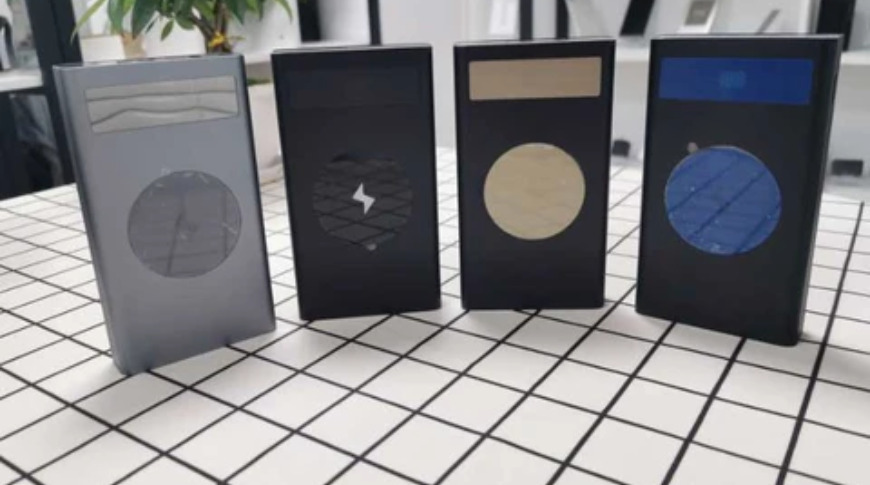 Black, grey, yellow, and blue colors available
The materials seem sturdy, though there is some concern over the durability of the finish over time. During testing, the battery lived in packs and pockets and didn't scuff any surface, though drops and rough environments could damage the coating.
The labels printed over the USB ports seem to be upside-down, though it isn't a deal-breaker. The blue indicating light for charging is a nuisance though, since it bleeds out through most of the ports instead of the hole for the light.
Flash 2.0 uses a graphene battery which remains cool to the touch during any use. Even when charging five devices simultaneously, the battery didn't heat up noticeably as compared to other battery packs which can heat up significantly during use.
The Chargeasap website notes the Flash 2.0 will never get hotter than 122 degrees Fahrenheit versus other batteries reaching 167 degrees Fahrenheit.
The Flash 2.0 is TSA/EASA approved, making it safe for airline travel.
Charging the Flash 2.0
The battery pack charges via USB-C and can charge at up to 100W. Using pass-through charging, the Flash 2.0 can charge its battery while passing power through to other devices simultaneously.
The second USB-C port can provide 60W out to a device while using pass-through charging.
Chargeasap claims a full charge from empty in one hour and 10 minutes when using a 100W charger. The battery charged quickly even when using the 75W Satechi charger at my disposal.
Using the USB-C pass-through charging worked great too. The 100W in/out port on the battery can be used to power all the ports and charge the battery at the same time, meaning you could bring the battery alone and leave additional charging hubs at home.
Charging Devices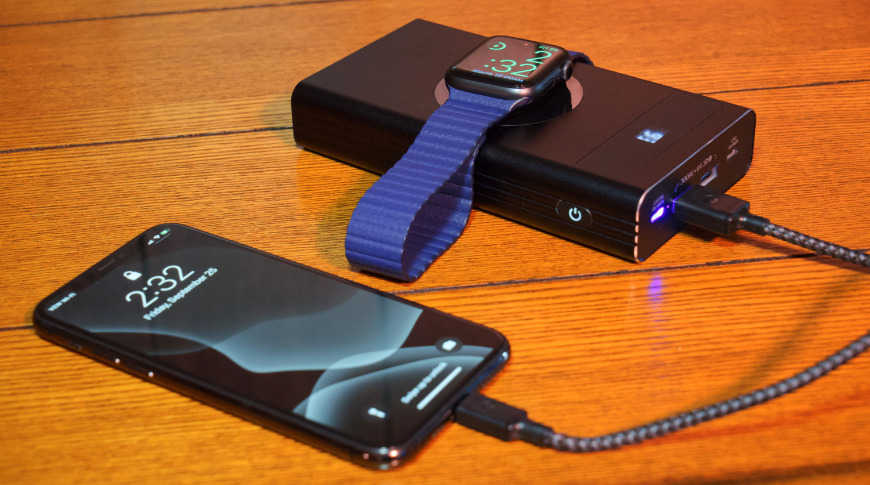 Charge up to five devices at once using the Flash 2.0
The Flash 2.0 has four ports and a dual-coil wireless charging pad, so users can charge up to five devices at a max output of 210W.
100W USB-C
60W USB-C
Two USB-A Quick Charge (total output=40W)
10W Dual-coil pad with 2.5W Apple Watch coil
During testing and general use, the battery pack was able to charge devices during use as advertised. The addition of an Apple Watch charging coil gives the Flash 2.0 an edge over competition, since other batteries either require a dedicated charging pad or additional cables to charge it.
Placing an iPhone 11 Pro on the battery pack worked fine, though the positioning needed to be precise. The Apple Watch aligns with the charging pad using a magnet.
When testing the Flash 2.0 with an iPad Pro we encountered an anomaly. The iPad Pro would not charge when connected via either USB-C port on the battery pack. This is likely due to how USB-C PD 3.0 chose to handle the connection and treated the iPad Pro as an incoming power source.
The iPad Pro charged fine when connected via the USB-A ports on the battery. Charging via USB-C works when connecting via a hub or the Magic Keyboard too, just not directly to the USB-C port on the iPad Pro.
Should you buy the Flash 2.0 Battery Pack?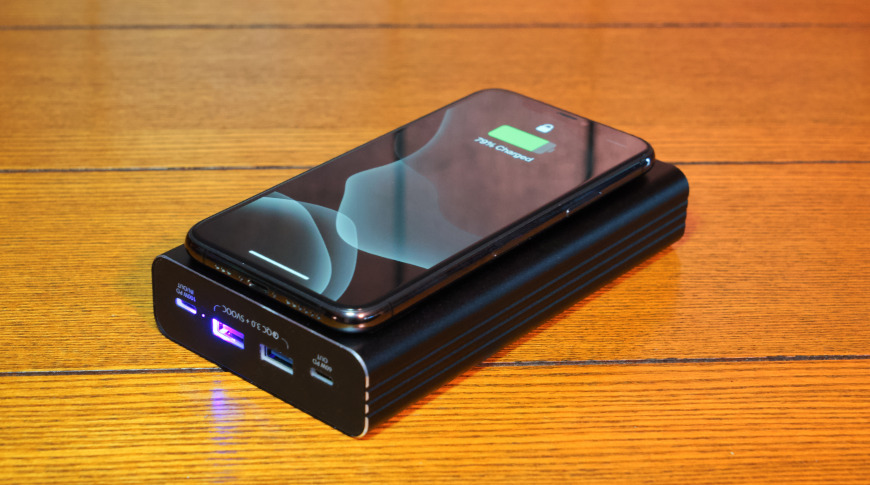 The Flash 2.0 wireless charging pad works with Apple Watch and any other wireless charging device
The Flash 2.0 battery pack is a powerful battery with multiple charging options, at a high price.
This battery pack will bring some simplicity to your travel bag, as it replaces the need for separate chargers and hubs for Apple Watch and other devices. Its ability to charge five devices simultaneously means you'll be able to top off devices on the go or on your hotel nightstand without any fuss.
Despite the size and slight anomaly with charging the iPad Pro, this is the battery pack to have.
Many charging options with up to five devices at once
Integrated Apple Watch charger
100W output from a single port
Cool to the touch while in use, great for flights and use in bags
Expensive at $249
Potential issues with scuffing over time
USB-C anomaly when charging iPad Pro
Rating: 4 out of 5
Where to Buy
You can buy the Flash 2.0 USB-C Graphene 210W Power Bank at Chargeasap's website for $249.00.