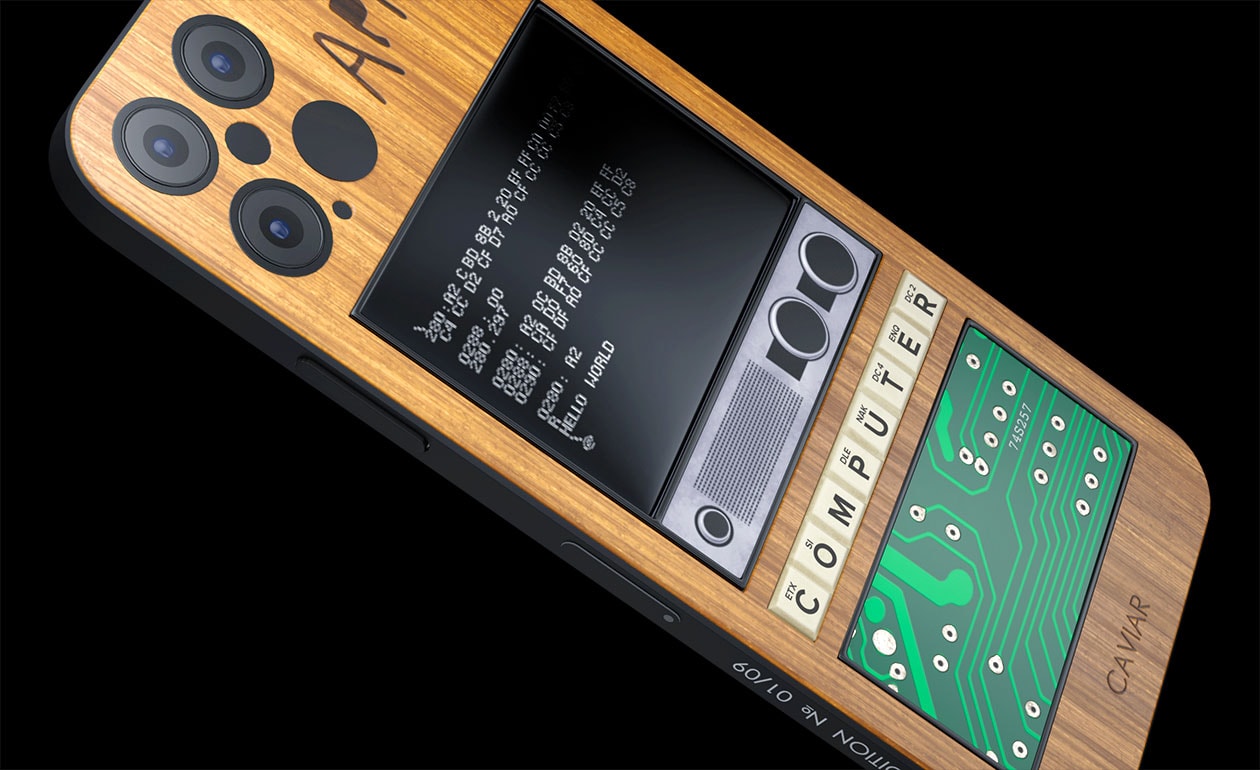 Russian company Caviar is known for producing blinged-out Apple devices that would billionaire fat-cats and 2000-era rappers saying "that's a bit over-the-top."
But its latest creations, infinitely more humble and low-fi in appearance, are easily my favorite of its works: a pair of iPhone 12 models patterned after the original Apple-1 computer, as built in 1976.
Boasting natural wood materials, the Apple-1-inspired iPhones are available in two variations. The first, called Apple 1 Light, is an iPhone 12 Pro or 12 Pro Max in your choice of 128GB, 256GB or 512GB storage options. The second, the Apple 1, features a legit glossy titanium screen, resembling the original design of Apple 1. It, too, is available in both iPhone 12 Pro and Pro Max sizes in all storage options.
The second of these two options includes what Caviar claims is a piece of original Apple 1 motherboard, signed by Steve Wozniak. No, it doesn't actually function as a computer (although your iPhone 12 should be able to take care of most of those tasks for you), but it does look impressively close to the original computer — which goes for big, big bucks at auction.
Prices start at $4,990 for the Apple 1 Light and $9,990 for the Apple 1. They then increase based on what figurations you want to order.
Look how far Apple has come
The gulf between the Apple-1 and today's iPhone highlight just how far Apple has come. Apple co-founder Steve Wozniak started working on the Apple-1 as a hobby. At the time, he had no goal beyond showing it off to the people at the local Homebrew Computer Club, which he attended. Steve Jobs came up with the idea of selling it. In the end, Woz and Jobs built only around 200 of them. By comparison, Apple today is closing in on selling its 2 billionth iPhone.
Source: Caviar