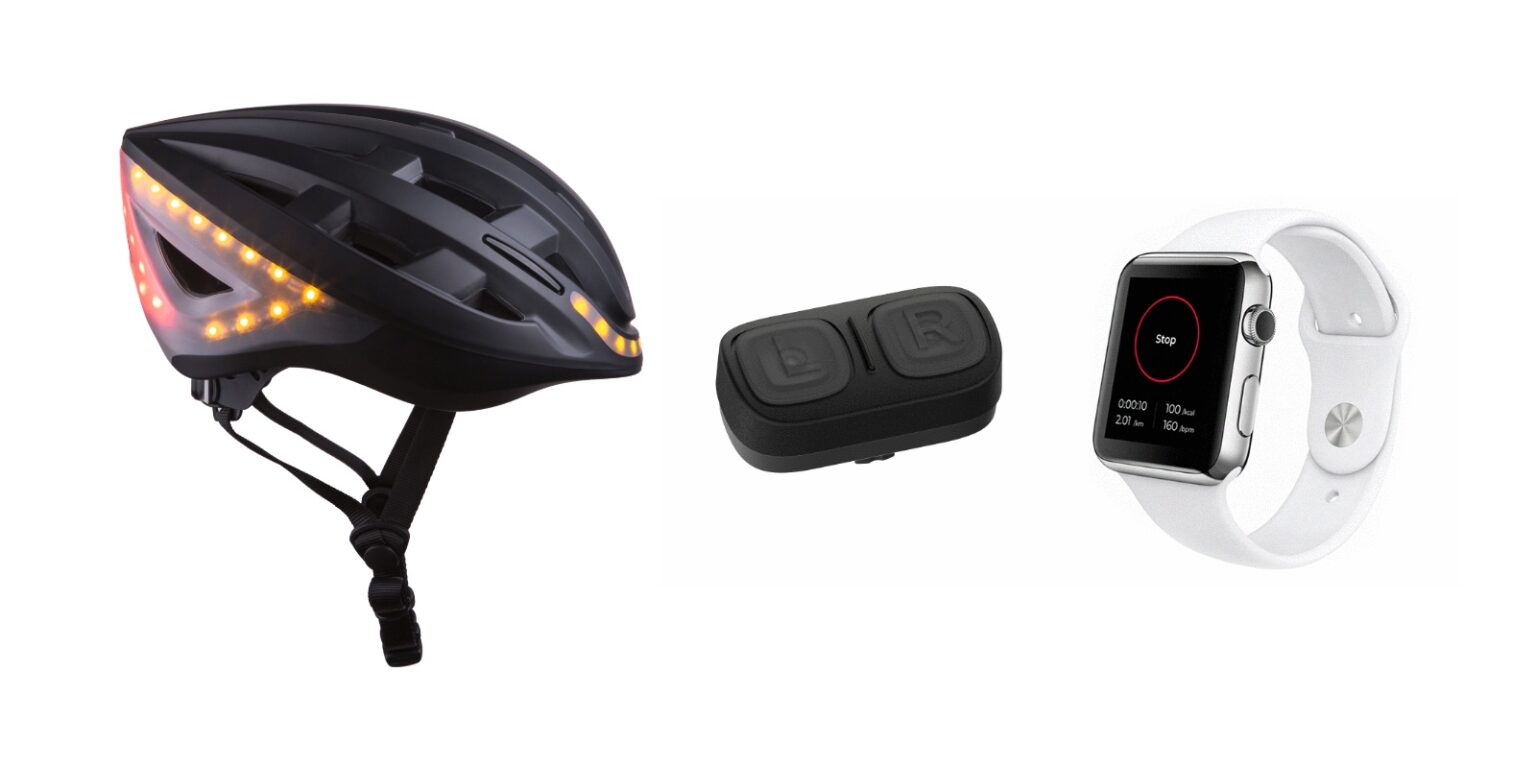 More people are riding bikes than ever, especially in big cities. With pandemic fears causing folks to avoid public transportation, and lessened traffic due to all the shutdowns, it's the perfect time to take it to the streets on two wheels.
Safety is always a legit concern for cyclists, especially with more on the road. And these LED-laden helmets enhance riders' protection in multiple ways. Plus, they are app-enabled and work with iOS devices and Apple Watch.

The Lumos line of helmets look like what Daft Punk might wear on their bike commutes. With a bright, multi-purpose LED panel on the back, they display your moves and intentions so cars, pedestrians and other cyclists see you and where you're going.<!– –>
You can see them in action in the video below:
Lumos bike helmets with LED turn signals
The turn signals, braking and other signs are easy to control with a built-in accelerometer and a simple button set that straps straight to your bike's handlebars. When you slow down, the Lumos helmet will signal anyone behind you with a big, red brake light. When you intend to turn, they'll see a bright, clear arrow, so you won't have to shoot your hand out into traffic. You can even customize the displays to add a personal touch of style while you ride.
Additionally, the whole thing is rechargeable, with about a week's worth of use assuming about 30 minutes of ride time per day. Lumos helmets come in two versions: the vented, lightweight Kickstart, and the wraparound, heavier-duty Matrix.
Buy now: Pick up the Lumos Kickstart Smart LED Helmet for $142.99. Or get the Lumos Matrix Smart LED Helmet for $199. That's 20% off the usual price for both.