The TwelveSouth SuitCase is a twill-covered shell case for MacBook Air and MacBook Pro, and is designed as a do-it-all cover for your laptop.
The SuitCase has a hard thermoformed body for impact protection and is covered in a neutral twill exterior that will blend into many environments. It is sealed with water-resistant zippers that also aid in protecting your precious Mac. SuitCase only comes in one color, a quilted light grey.
It can be carried around on its own via a retractable leather handle which allows you to forgo a heavier backpack or messenger bag for short trips or meetings.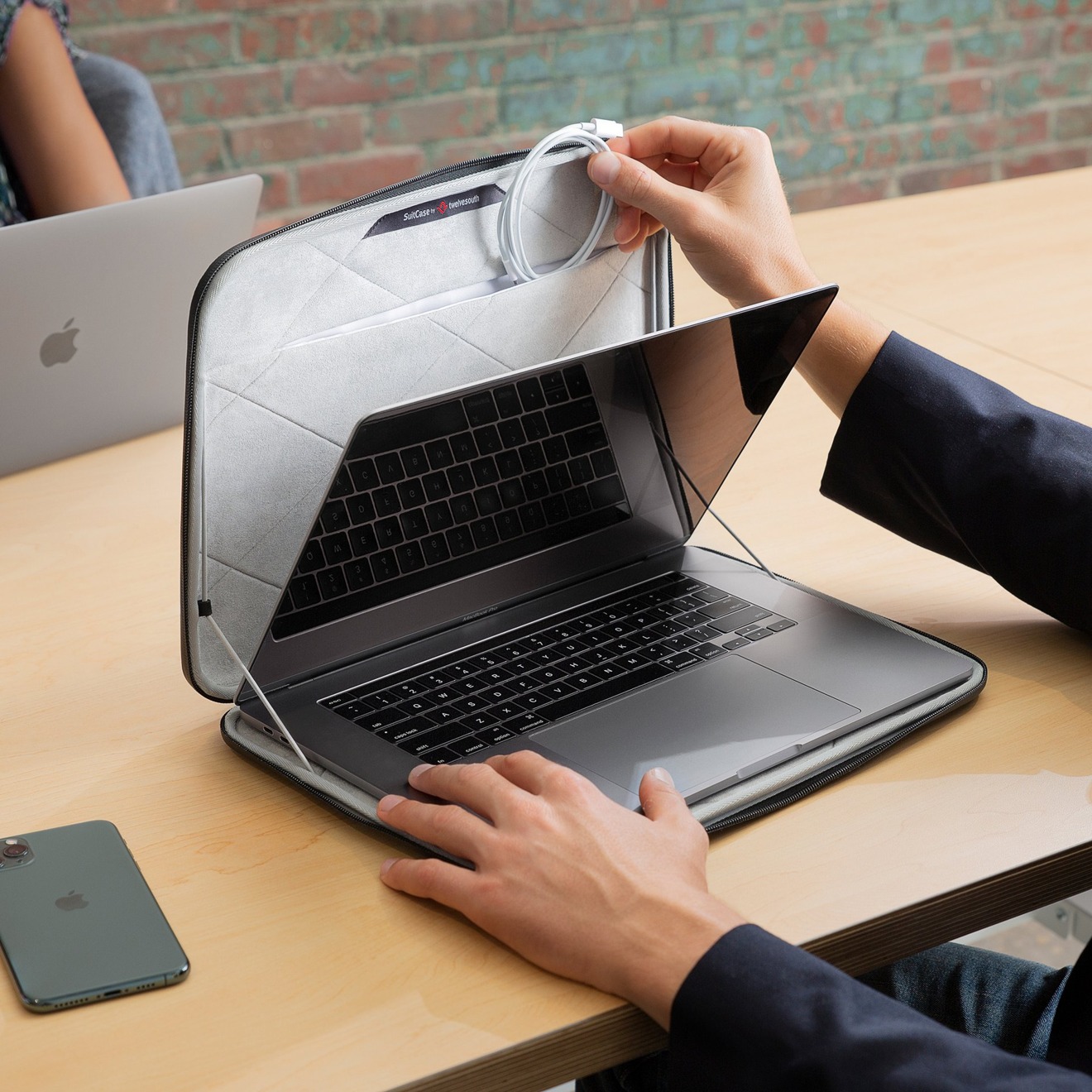 SuitCase for MacBook from Twelve South
Inside the SuitCase is a slim pocket for holding essentials such as papers or cables. However, the carrying case itself is too thin to hold a power brick for your Mac.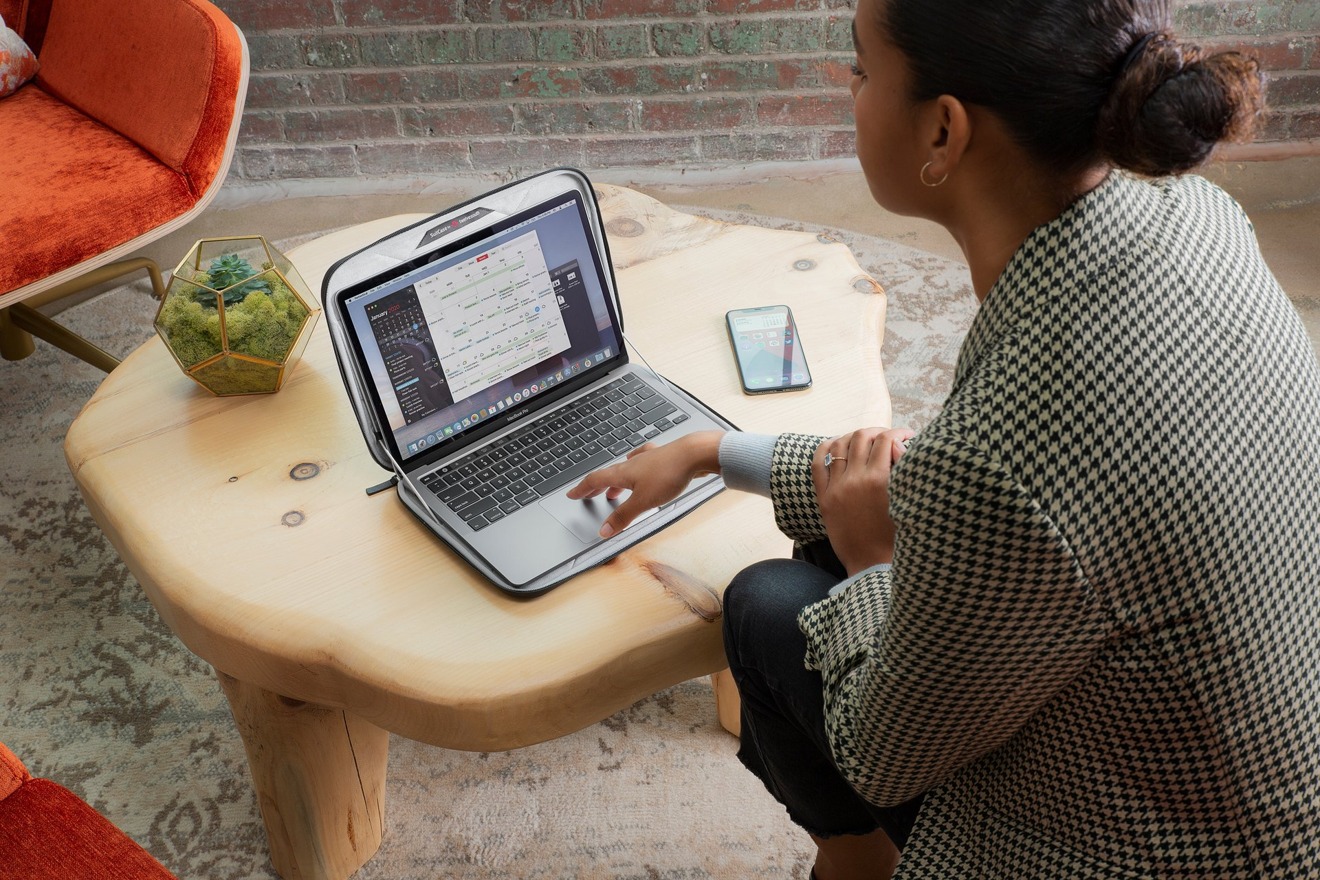 SuitCase for MacBook from Twelve South
You're able to work with your Mac still inside the SuitCase thanks to a suspension system that keeps the top of the case near your Mac while giving it room to breathe.