Apple today unveiled the iPhone 12 mini.
The new device boasts a 5.4-inch display and is more compact than Apple's traditional flagship iPhone models.
Because of its edge to edge OLED display, the iPhone 12 Mini is actually smaller than the recently released 4.7-inch iPhone SE.
---
Apple just announced the iPhone 12 mini, a 5.4-inch next-gen iPhone that packs a lot of Apple's most advanced mobile technologies into a more compact form factor. Notably, the iPhone 12 mini is decidedly smaller than the three other iPhone 12 models Apple plans to introduce later this year. And because the iPhone 12 mini features an edge to edge display, it's actually a smaller device than the already compact 4.7-inch iPhone SE. Apple adds that the device is the world's smallest, thinnest, and lightest 5G device in the world.
As anticipated, Apple's iPhone 12 Mini will be available in a handful of colors, including black, green, blue, red, and white. The device will retail for $699 with an entry-level storage configuration of 64GB. If you need more storage, you can shell out some extra cash for 128GB and 256GB configurations as well.
Spec-wise, the iPhone 12 Mini will boast Apple's blazing fast A14 Bionic which, as we've come to expect, will leave Android competitors in the dust. Apple notes that the A14 Bionic is the first chip built on 5nm technology and boasts 11.8 billion transistors. The iPhone 12 mini will also feature Ceramic Shield, a new display technology designed to dramatically improve tough durability. Apple made a point of noting that the iPhone 12 display boasts 4x improvement in drop performance, a figure which marks the biggest increase in iPhone durability since the original was launched more than a decade ago.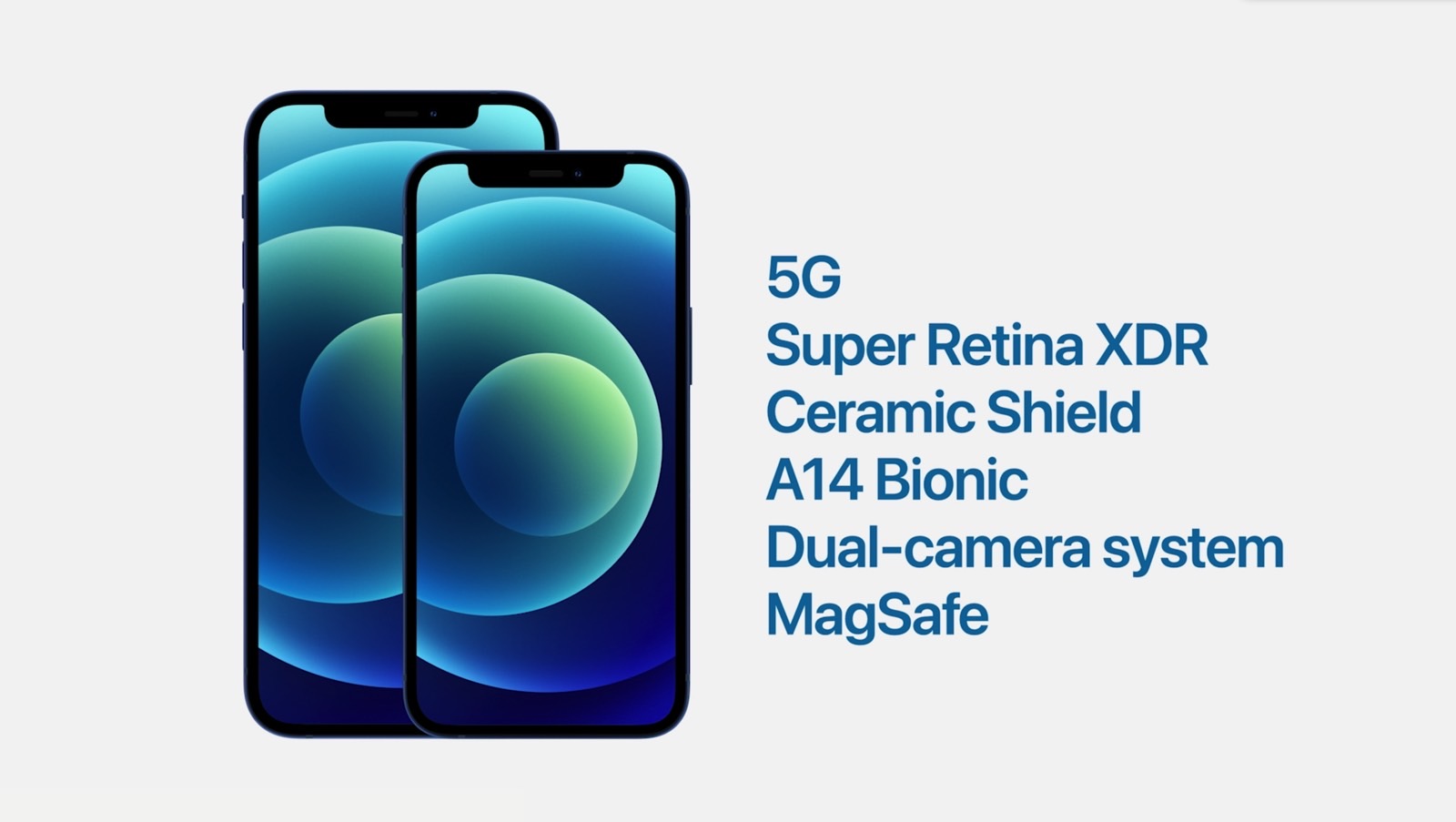 The iPhone 12 mini will include a 12MP shooter on the rear along with a 12MP ultra-wide lens. The battery capacity on the iPhone 12 mini may be lower than on other models, but the smaller display should help offset that and keep battery life at a level we've come to expect.
Of course, the biggest selling point for the iPhone 12 mini — and every iPhone 12 model, for that matter — is support for 5G connectivity.
While it remains to be seen how consumers take to the 5.4-inch iPhone 12 mini, reputed analyst Ming-Chi Kuo earlier this week issued an investor note arguing that the compact iPhone 12 will likely be the second most popular iPhone 12 model this year. Kuo anticipates that the 5.4-inch iPhone 12 will account for anywhere from 20 to 25% of iPhone 12 sales. Kuo, meanwhile, believes the slightly larger 6.1-inch iPhone 12 will account for 4040 to 45% of iPhone 12 sales.