Ahead of its Tuesday keynote event, Apple has uploaded four new iCloud icons that likely represent its expected "iPhone 12" models.
The icons in question are the same kind used on iCloud and elsewhere to depict a user's own Apple devices. On Monday, Twitter account @AppleSWUpdates spotted that Apple uploaded four new icons identified as iPhone models "iPhone 13,1" through "iPhone 13,2."
It's highly probable that the four new identifiers correspond to the 5.4-inch "iPhone 12 mini," the 6.1-inch "iPhone 12," the 6.1-inch "iPhone 12 Pro," and the 6.7-inch "iPhone 12 Pro Max." As such, the CDN images are corroboration that four new iPhone models will arrive at the Oct. 13 keynote event.
Side by side with the iPhone 11 icon, both appear virtually identical beyond a different operating system wallpaper. The images, it's worth noting, are of too low a quality to make out any significant design changes or new features.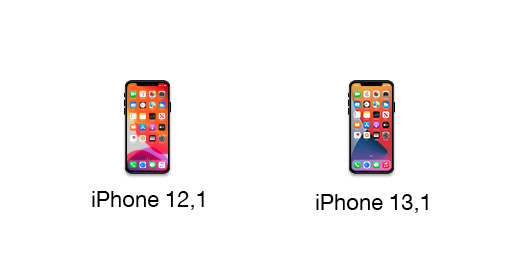 Credit: Apple
There's also a good chance the images are simply placeholders and that new icons could be substituted after Tuesday's event — which as happened before. Device iconography on Apple's content delivery networks can and do change after a keynote event, whereas device identifiers typically don't.
Apple is largely expected to release the "iPhone 12" lineup at its "Hi, Speed" keynote event. The event kicks off at 10 a.m. Pacific Time (1 p.m. Eastern) on Tuesday, Oct. 13.