Apple has released augmented reality previews for all the devices it unveiled Tuesday, including HomePod mini and the four iPhone 12 and iPhone 12 Pro models.
As with past Apple AR previews, the new feature allows users to see a virtual Apple product on their desk using ARKit. Users can also get a preview of a 3D AR object in blank space.
To access the AR previews, users just need to open Safari on their iPhone or iPad, navigate to one of the new product pages, and scroll all the way down. Here are the product pages for iPhone 12, iPhone 12 Pro, and HomePod mini.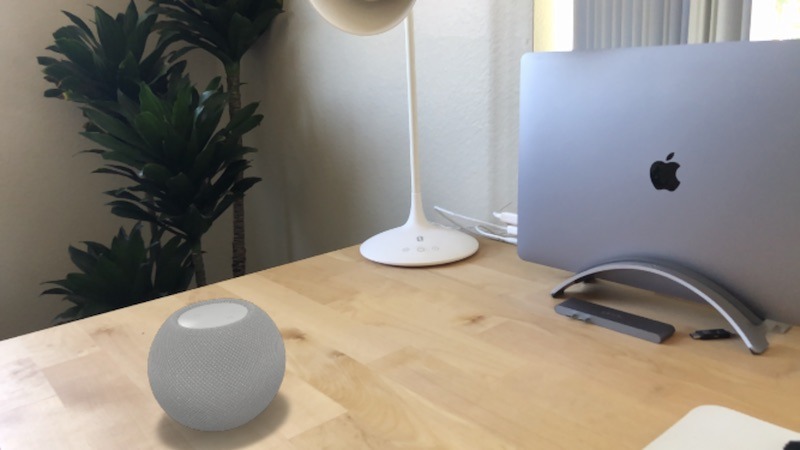 The HomePod mini in AR.
From there, they can "set" the device on any flat surface, such as a desktop or the floor. The product will be rendered, and users can get a 360-degree view of it using their iPhone's viewfinder. The separate "Object" mode will let users navigate around a detailed 3D render of the products, and use their fingers to zoom or rotate the object.