Apple today announced its new iPhone 12 mini and iPhone 12 handsets, making up two of the four iPhone 12 devices.
While these aren't labelled as Pro devices, however, there's a whole lot to get excited about. Here's what you get with Apple's pair of regular iPhone 12 phones.
The iPhone 12 mini, the first iPhone in history to be given the "mini" suffix, is 5.4 inches in size. That makes it just under an inch larger than the 4.7-inch 2020 iPhone SE. The iPhone 12, meanwhile, is 6.1-inches in size, slightly bigger than 6.06-inch iPhone 11.
Both handsets feature an iPad Pro-style redesign, with flatter edges not seen since the iPhone 5s. It's available in black, white, blue, red, and green color options. There's also the new 5nm A14 Bionic chip, boasting an astounding 11.8 billion transistors and a 16 core neural engine for the fastest processor on any smartphone.
As far as the camera goes, Apple offers a dual camera setup, boasting a new wide lens.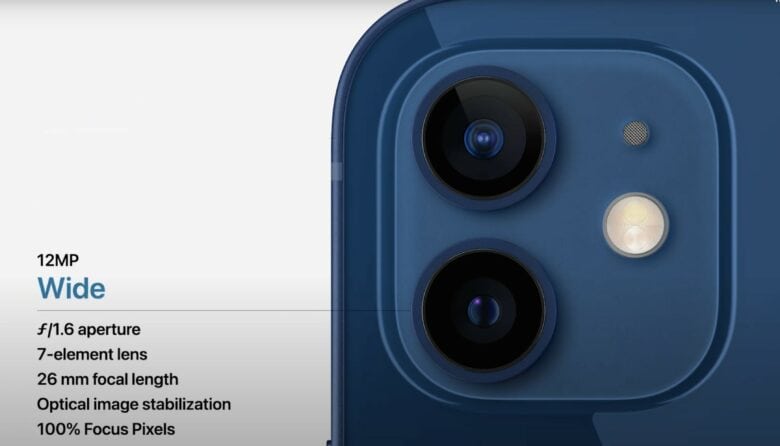 That's not all
The display is a Super Retina XDR display, with 2x the pixels of the iPhone 11. The screen is also more durable thanks to new Ceramic Shield display technology that's apparently 4x less breakable in drops. That is supposedly Apple's biggest jump ever in durability.
In addition, the iPhone 12 and 12 mini comes with high-speed 5G cellular modem. The 5G Ultra Wideband connectivity offers download speeds of up to 4.0 Gbps under ideal conditions and uploads of 200 Mbps, with extremely low latency. In the U.S. it will support mmWave.
One of the neatest touches for the new iPhone 12 and 12 mini relates to its wireless charging. iPhones have had wireless charging since the iPhone 8 and iPhone X. However, for the iPhone 12 and 12 mini Apple is adding magnets built into the body. This MagSafe for iPhone feature won't just help iPhones snap into place on chargers, meaning that you don't have to worry about alignment. More than that, though, it also enables a new ecosystem of accessories that will be able to snap onto the back of iPhones.
The iPhone 12 mini starts at $699, while the iPhone 12 starts at $799.