The repair specialists at iFixit have completed teardowns of the M1-equipped MacBook Air and MacBook Pro, noting that not much has changed in their design beyond the new chip.
The trio of devices look pretty much the same from the outside. And, according to iFixit, they look pretty much the same on the inside, too.
"While Apple touts its M1-powered Macs as nothing short of a revolution, internally, they could hardly be any more similar to their predecessors," the repair site wrote.
The major difference found is that the MacBook Air lacks an active cooling mechanism, or a fan. In its place, Apple has installed a simple aluminum heat spreader.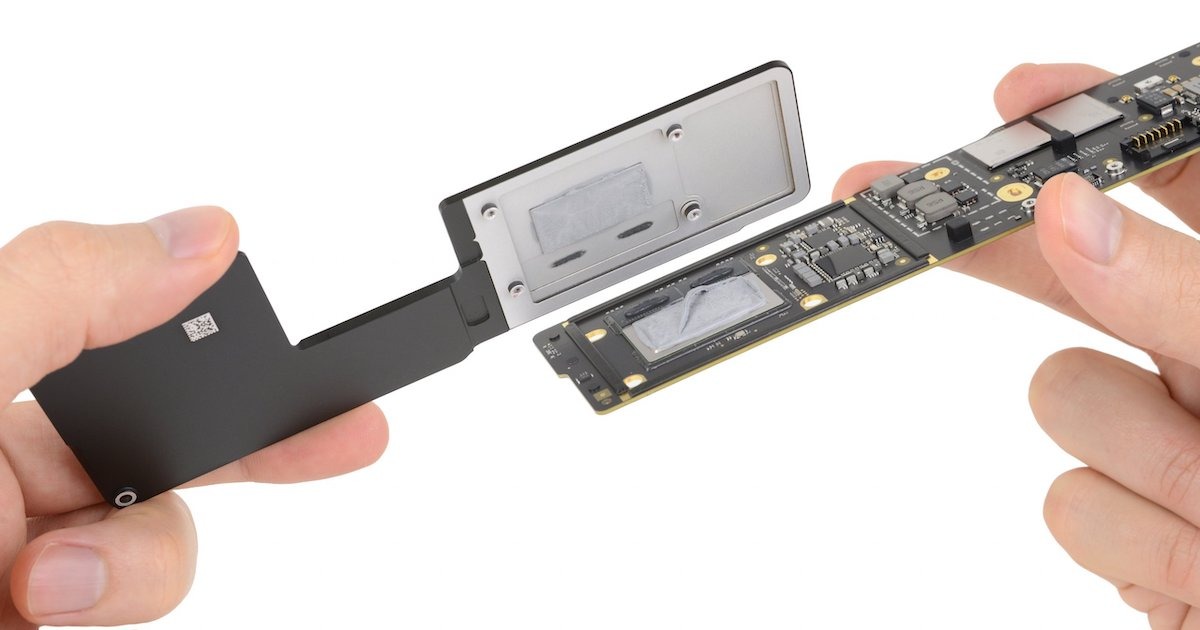 The new cooling mechanism on the M1 MacBook Air. Credit: iFixit
Although iFixit notes that Apple's portable thermal reputation may not be sterling, the new cooling solution with no moving parts "means less maintenance and one less point of mechanical failure."
Apart from that, the new MacBook Air's internals appear nearly identical to its predecessor. The same goes for the 13-inch MacBook Pro, which features very few internal changes beyond the M1 chip, and still sports the same fan as its Intel-based predecessor.

The Intel-based MacBook Pro (left) versus the M1 MacBook Pro (right). Credit: iFixit
On the M1 chip, iFixit doesn't note anything that Apple hasn't announced. It did bemoan the lack of user-upgradeable parts and memory.
In terms of the difference between the M1 in the MacBook Air and the MacBook Pro, iFixit notes that the latter device has a board with a "beefier power phase design and a couple extra I/O expander chips."
"These are the MacBooks Apple has wanted to ship for years, made on its own terms. They're quiet, fast, and interesting. They're also less accessible for upgrades and repairs, and are going to be difficult to repair outside Apple's network for the foreseeable future," the repair site concluded.